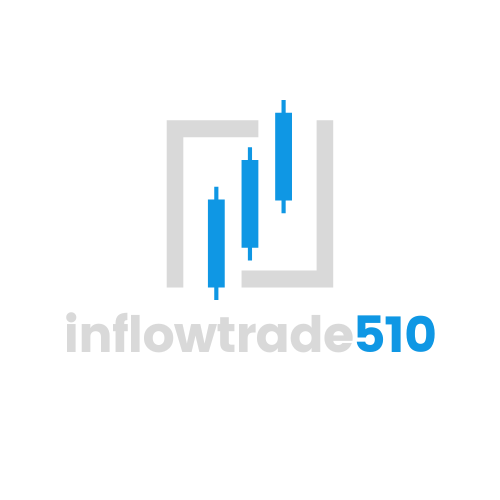 SIMPLE DAY AND SWING TRADING TEMPLATE


HUGE

EFFECT!
Ready for your effective trading tool ?
Get the best Trading Signal Template including Trade Manager EA for MT4 - Take your chance now & change your trading towards success!
Busy people who have no time at trading with Price Smasher Expert Advisor!
This is why the InflowTrade Trading Template will help you
No sitting for hours waiting for signals - Signal alert notifies you - Make the trade decision and the trade manager takes over the trade management - Use the live trading events to get better every day - Become the best trader you can be.
100% Time efficient - closte 0 emotional impact - 100% professional
Visual Trading Signals
Make the trade decision, the rest will go by itself.
Installation per Copy & Paste
Automatic Real-Time Signal generation
Identifies Highs und Lows
Iidentifies Trend Follow Signals to pyramide
HUGE

Effects
InflowTrade Manager for trailing entries and fully automated trade management
Automatic Trade Management
Tactical Trailing Stop
Standard Trailing Stop, Time Stop, Partial Closures
Unique Limit Stop Order Entry Technique
Trade like a Pro!
Live trading, trade evaluation and optimization tips.
Live Trading up to 6 times a week
goal oriented Trading Plan
mutiple testet and traded strategies
Trader Development Program
Goal oriented Success Tracking with Profit Forecast Capability
Discover the InflowTrade Trading Template & Process
Process to your trading success
The InflowTrade Standard Setup
Trading Template available on most popular trading plattforms
The only thing you need is a trading platform running on your laptop or VPS. To check and trade signals on the go from your smartphone, simply have the signals sent to your smartphone or to a dedicated email address.
---
MetaTrader 4
Probably the most widely used trading platform among forex traders, available free of charge from the vast majority of CFD and forex brokers for their clients. Technical analysis and many indicators are standard.
MetaTrader 5
Probably from the second week of September, the InflowTrade template will also be available on MetaTrader 5. MetaTrader 5 offers all the features of MetaTrader 4 and usually very often includes stock CFDs, which can also be implemented with this template.
Choose your template version now
Choose your best package and order the trial version. During the trial period you will not be charged and you can cancel at any time without any reason. Using our partner versions we can get huge discounts with over 70% in price reduction and a more than 5 times longer lasting free of charge testing phase. Check out our partner versions and choose the one that fits your needs best.
InflowTrade Template Partnerbroker Versionen
Together with our partners we worked out excellent packagaes that serve you with up to 5x longer free trial period and up to over 70% discount. The choice is yours!
InflowTrade Template XM Version
TOP Trader Advantage: Smallest initial deposit, longest trial period and swap-free top trading instruments, ideal for swing traders.
Version XM

First Deposit Requirement

after 3 lots of trading volume

650€ 358,80€/yearly (29,90€/monthly)
---
21-Day Trading Challenge
Break away from previous bad trading habits, learn the InflowTrade trading setup, apply it consistently over 21 days on your favorite market.
Your Result: A success-oriented, new trading habit
You will be supported by regular live trading events, video courses and a friendly trading community that is always ready to help. Join us on our Discord Community Stream.
Check the process that you will follow in your trading challenge.
Plan the trading challenge
No, not a standard trading plan, but your trading plan with average daily target.

Determine your market, your risk and your average, realistic target profit per day.

We deliver the trading setup together with trading template.
Develop your Trader Skills
No trader is perfect, but you will have the opportunity to develop into a trader with us.
After 21 days you know your trading baseline !
Starting now you will understand exactly what your trading results mean and where you can start to get even better!
Forecast your profits
Since you already know your baseline from the first trading day, it will be easy for you to predict where the journey will go if you continue to trade like this.

The more trading days you have completed in the 21-Day Trading Challenge, the more meaningful your trading baseline and therefore your trading business forecasts will be!
The 21-Day Trading Challenge can be implemented with the free trial access. Participants can perform this Trading Challenge at no additional cost.
Bonus:

Price Smasher EA

The Price Smasher Expert Advisor is a fully automated trading program that trades fully automatically according to a trading signal made famous by Larry Williams and slightly adapted. Once installed on a market (e.g. gold or oil) that is considered successful by backtesting, the EA executes the signal only when it occurs.
Trading Robot
Price Smasher is a fully automated trading program.

It has setting options so that the trading bot can be optimally adapted to the respective market.

Backtests confirm the success in the past. Will it work in the future?

You will get the answer only if you try it.
Trade all markets
The Price Smasher can be used with customized settings on all markets

No matter if you are interested in trading certain stocks seasonally or if you have found a great setting for the gold market.

The Price Smasher Expert Advisor can be used individually.
Win Quality Time
The Price Smasher works all by itself, just make sure that your VPS or computer is running.

The EA is best suited for the daily chart, which means that you no longer have to search for signals, but only have to set the markets that you want to trade in a certain period.

You gain a lot of free time and are always on the markets with the EA.
Traders with a partner account get the Price Smasher as a bonus with the InflowTrade template for 1 year free of charge. You can also license the Price Smasher independently of the broker.
Bonus:

InflowTrade Mirror Trading

available from end of September 2023

Simply connect to our trading account and participate 1:1 in our trades. This service is best for you if you are completely new to trading and would like to execute trades during the learning phase of the InflowTrade template, but you are not yet sure how everything works.

This service is a perfect fit for you if you don't have time for intraday trading but still want to achieve daily trading results.
0 Time Effort
Once your account is set up and attached, you simply make sure that your trading platform is turned on every day during trading hours between 7:45 am and 5:30 pm.

No further time investment is necessary, like platform on and off.

Tip: Use a VPS Server
100% Control
At any time you have full control over your trading account, the risk taken per trade, the traded markets.

If you are tired of mirror trading, you can disconnect from the master account at any time.
100% learning effect
Since you are not sitting in front of the screen, you can completely switch off the trading psychology and prepare for the 21-Day Trading Challenge in peace.

By mirroring the trades to your trading account, you have all trade examples and can ideally comprehend what you have learned.
Weekly
Live Webinar

-
get to know the
InflowTrade Trading Template
and all associated trading services we offer
Gastgeber:
---
Frank Sohlleder
CEO, InflowTrade
---
Hi, I am Frank,
Developer and founder of the InflowTrade trading process. InflowTrade stands for trading in flow with the markets.
31. August 2023
17:30 Uhr CET Live
Mit der Anmeldung stimmst du der Speicherung deiner Email Adresse zu, die du jederzeit loeschen lassen kannst.
In this process, traders should be introduced as systematically as possible to bring together the various building blocks of trading success, in order to transfer the possibly resulting profits into long-term investments in the second step or simply to fulfill one or the other wish. This short hour will really bring you further, great that you are there!
Frank Sohlleder
In the Webinar you learn...
Risk Warning:
CFD are complex instruments and come with the high risk of losing money quickly because of the leverage effect. 74-89% of retail investor accounts lose money trading CFDs. You should consider whether you understand how CFD work and whether you can afford to take the high risk of losing your money. Please refer to our Risik Warning.